Blåsippa des Iles Lofoten*F et Charybde de Lailoken*F
SEMAINE 5 (WEEK 5)

Cette semaine, nous avons choisi de décorer les photos avec des petits guerriers vickings que nous avions achetés lors de notre voyage dans la capitale danoise, pour la mariage de GIC Vivian de Laïloken et de EC & WW-99 Remis Felis Jubatus, mariage dont est issu Charybde de Laïloken, papa de la portée actuelle.
On this week, we decided to decorate the photos with little vicking warriors which we bought during the trip we made in the danish capital for the mating of GIC Vivian de Laïloken with EC & WW-99 Remis Felis Jubatus. From this mating, we got Charybde de Laïloken who is the father of our current litter.
Des photos supplémentaires des chatons peuvent être envoyées sur demande. (Feel free to ask for other pictures of the kittens)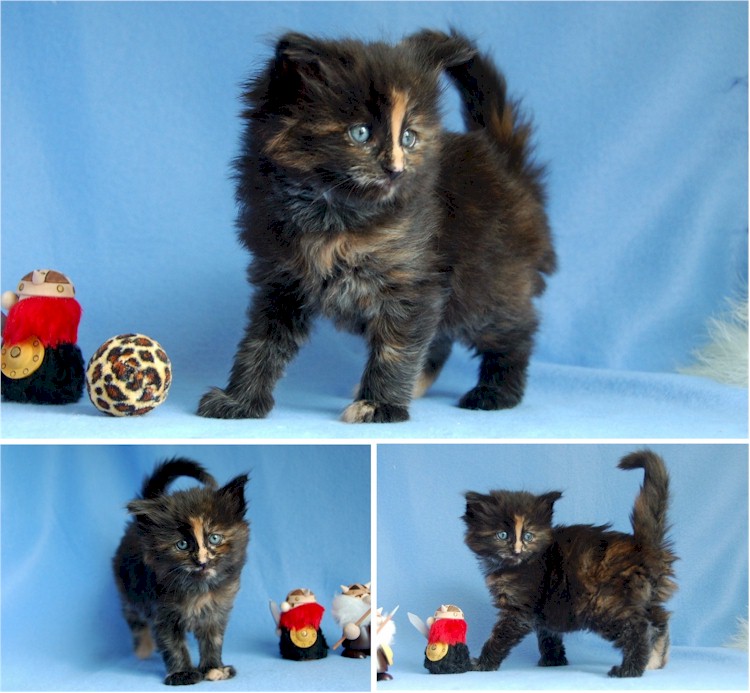 Dalane des Iles Lofoten - cliquer ici (click here)
Femelle (Female) : Ecaille (Tortie) - f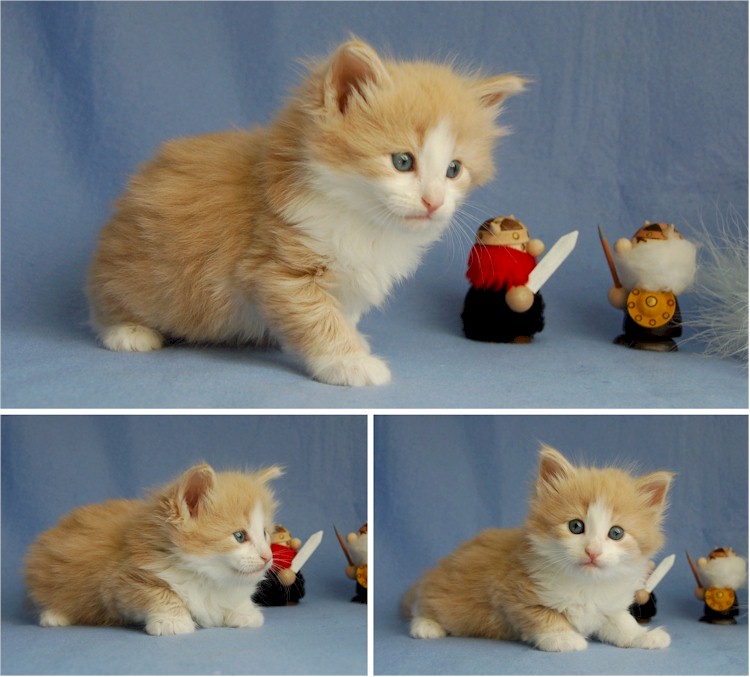 oy signifie "île" et dyr signifie "animal", Dyroy est donc l'"île des animaux" (the meaning of øy is "island" and dyr means "animal" so Dyroy it is the "animal island"...
Mâle (Male) : Creme & Blanc (Creme & White) - e 09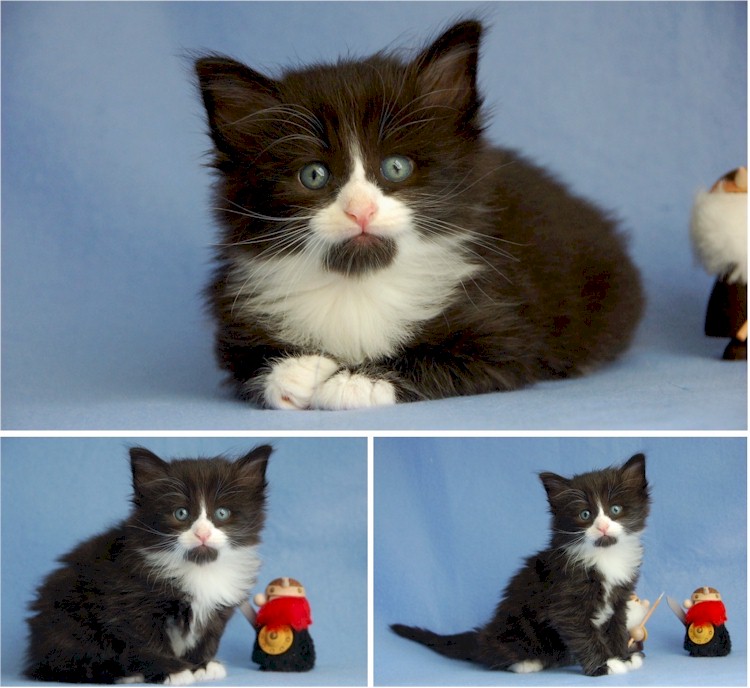 Mâle (Male) : Noir & Blanc (Black & White) - n 09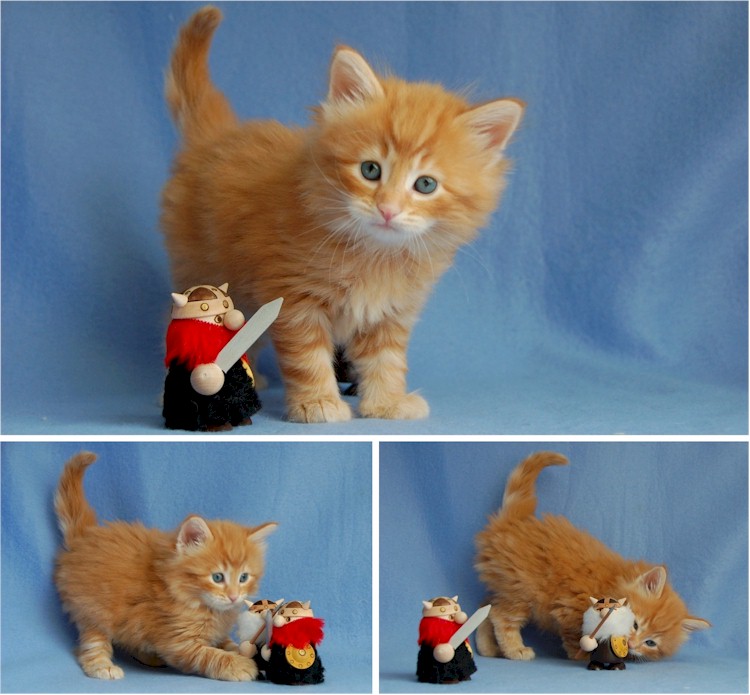 Mâle (Male) : Roux (Red) Blotched Tabby - d 22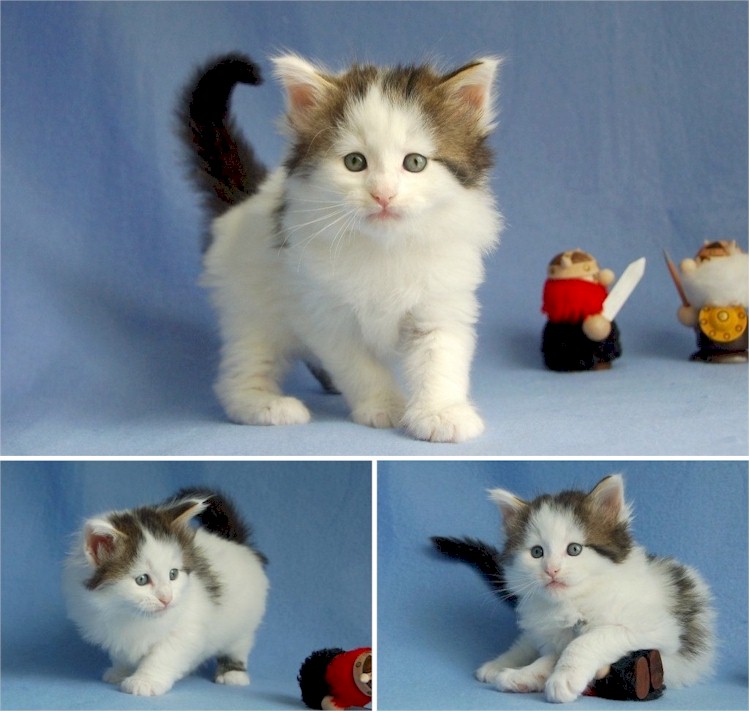 Mâle (Male) : Brown Arlequin Tabby & Blanc (Brown Arlequin Tabby & White) - n 0221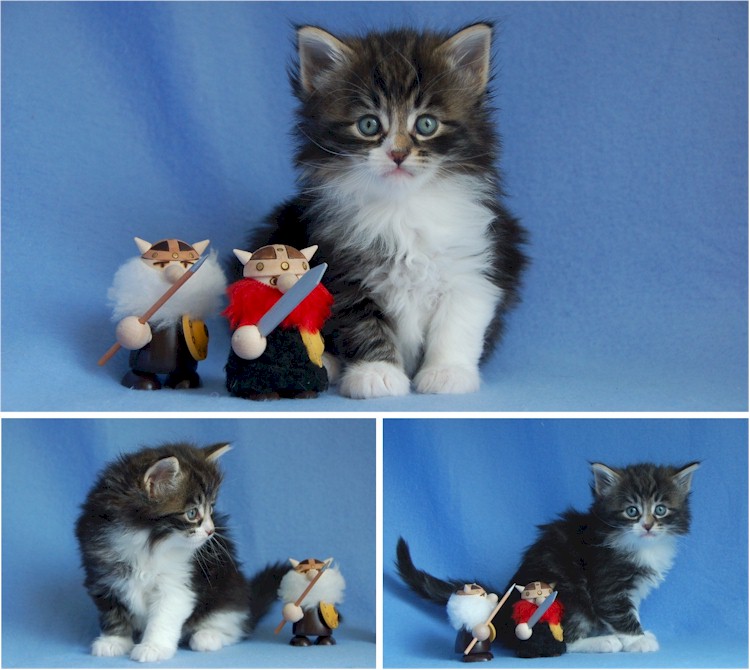 Mâle (Male) : Brown Blotched Tabby & Blanc (Brown Blotched Tabby & White) - n 0922